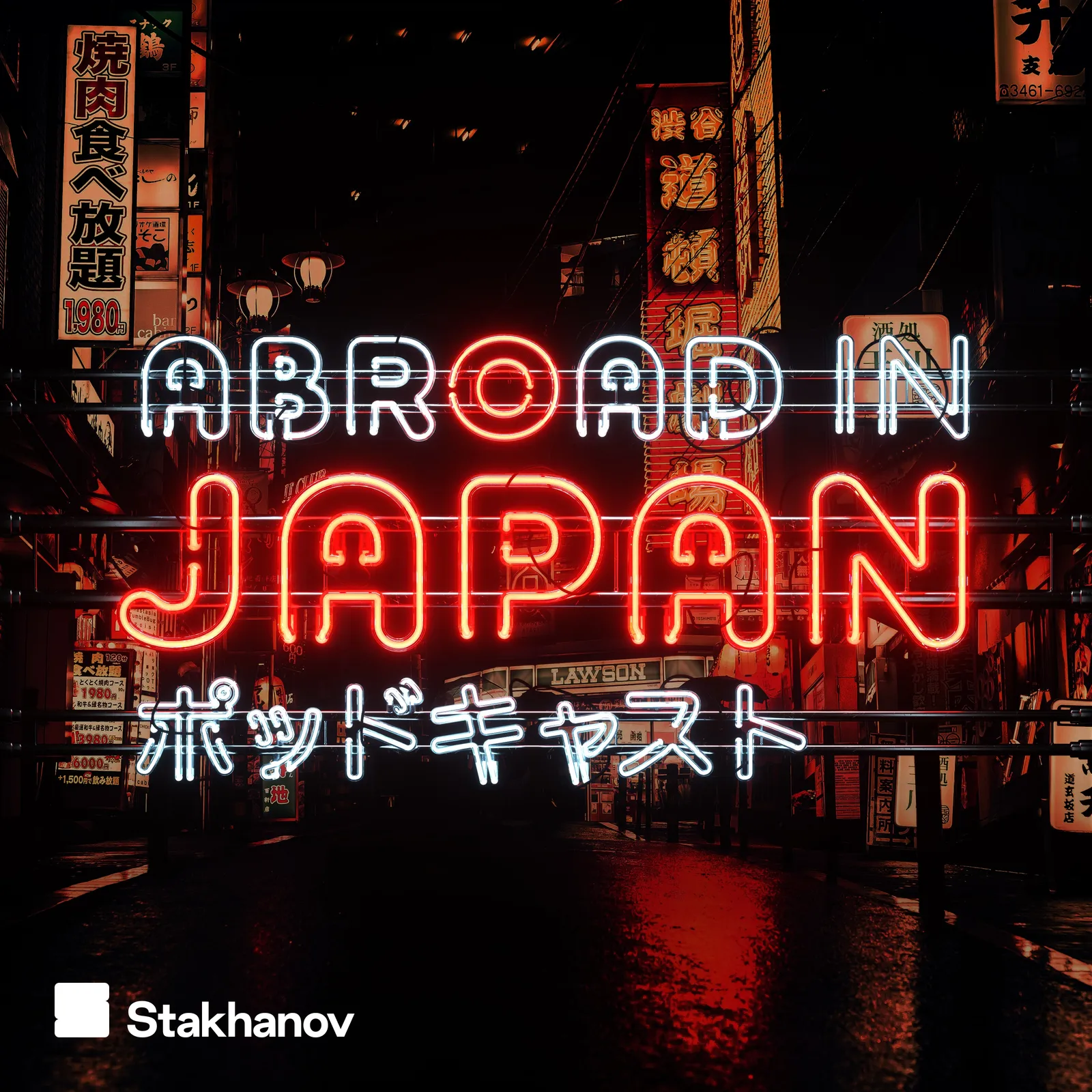 Abroad in Japan Podcast | Weekly
Tune in to the No.1 Podcast about life in Japan as Chris Broad and co-host Pete Donaldson discuss weird, wacky and wonderful news going on around the country. From insider travel tips, and language learning secrets, to hilariously awkward travel stories sent in by listeners and a weekly Q&A answering your questions. With over 100 episodes and broadcast every Wednesday, there's no better place to learn about life in Japan while you're on the go.
Listen to the Madness
Journey Across Japan
A 2,000km journey, 28 episodes filmed daily in real-time and perhaps the most extensive travel series about Japan ever made. Follow Chris Broad and a cast of hilarious characters on a seemingly never-ending journey of despair, from Yamagata in north Japan, to the volcanic city of Kagoshima in Kyushu, as they devour mouthwatering cuisine, travel across jaw dropping landscapes, and get lost in neon cityscapes. Go along for the ride on this spectacular Journey Across Japan.
Begin the Adventure
Journey Across Japan
Escape to Fuji
6 days, 1,000km through the Japanese Alps. Endless mayhem, stunning scenery and terrifying locations. Join the adventure as we travel to catch a glimpse of Mount Fuji once and for all. Starring Chris from Abroad in Japan, Joey the Animeman and Natsuki.
Join the Fun!
Journey Across Japan
The Lost Islands
Japan is an archipelago with over 5,000 islands to explore and Kyushu is home to many of the most mysterious and iconic in the country. Join Chris, Joey and Natsuki and prepare yourself for a side of Japan that you don't see in the guidebooks!
Enjoy the Ride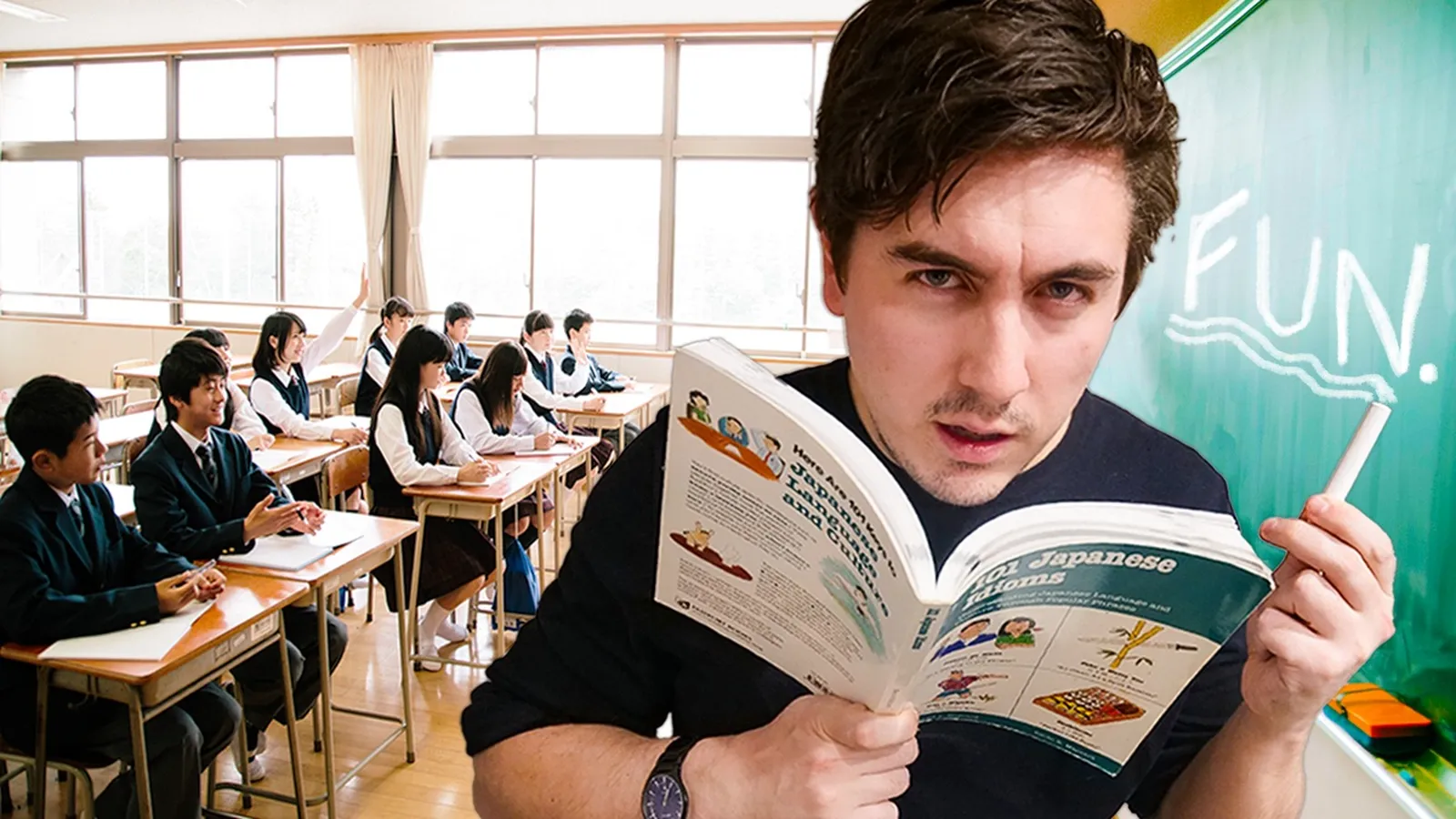 Chris
A sarcastic Brit living in Japan, Chris Broad has been the cynical face of the Abroad in Japan Youtube channel since 2012, when he moved into a tiny countryside apartment in north Japan and quickly realised he could turn his name into a pun.
Hear How it Began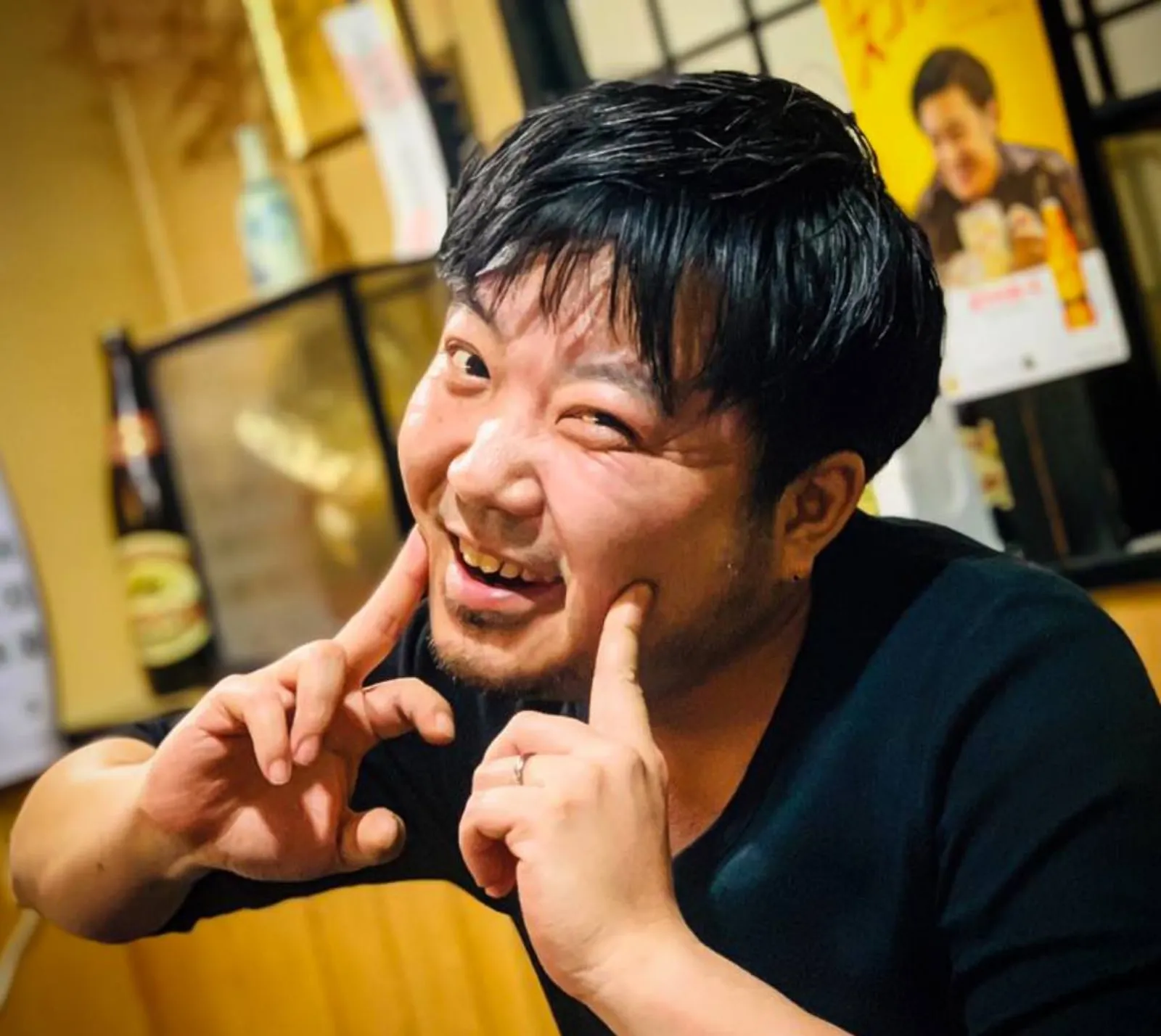 Natsuki
Adventure into the absurd world of Natsuki, Japan's most eccentric and outspoken man. Fasten your seatbelts as we travel the world, undertaking challenges, discovering amazing locations and uncovering Japanese culture, with his witty insights and unpredictable personality leaving a trail of chaos at every turn.
Witness the Chaos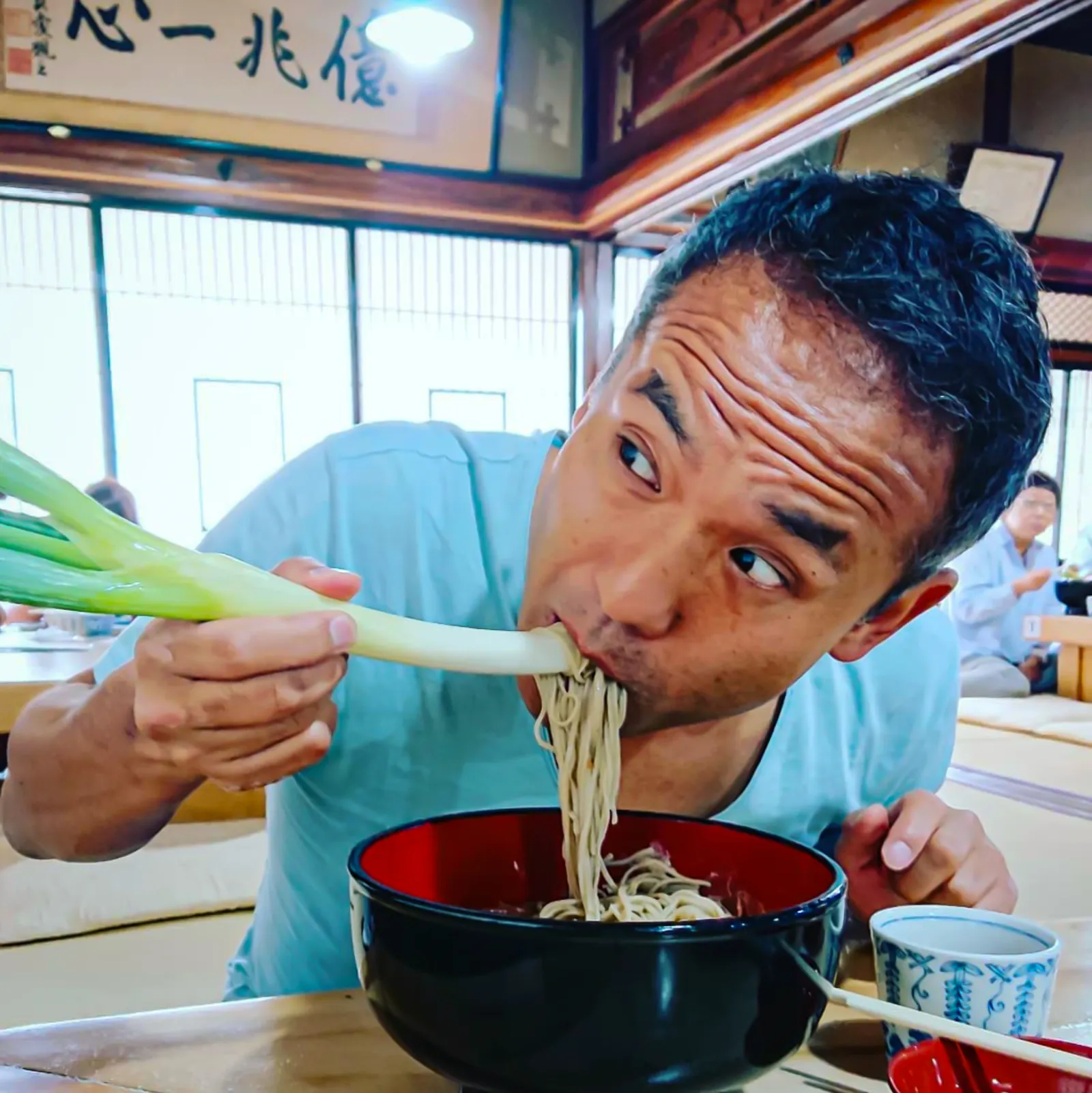 Ryotaro
Chris "Abroad" in Japan and his trusty untrustworthy sidekick Ryotaro explore Japan. From secluded mountain temples and remote islands, to mouthwatering dishes, remarkable people and weird, bizarre and breathtaking locales, the series is quite possibly the best way to experience Japan outside of setting foot in Japan itself. Just watch out for Ryotaro's attempts to assassinate Chris.
Watch Our Adventures
Pete
Having produced over 100 episodes of the Abroad in Japan Podcast together with Chris since 2018, and travelled Japan more extensively than most (across 10+ trips), Pete is a Japanophile and top London Radio DJ rolled into one.
Listen to our tales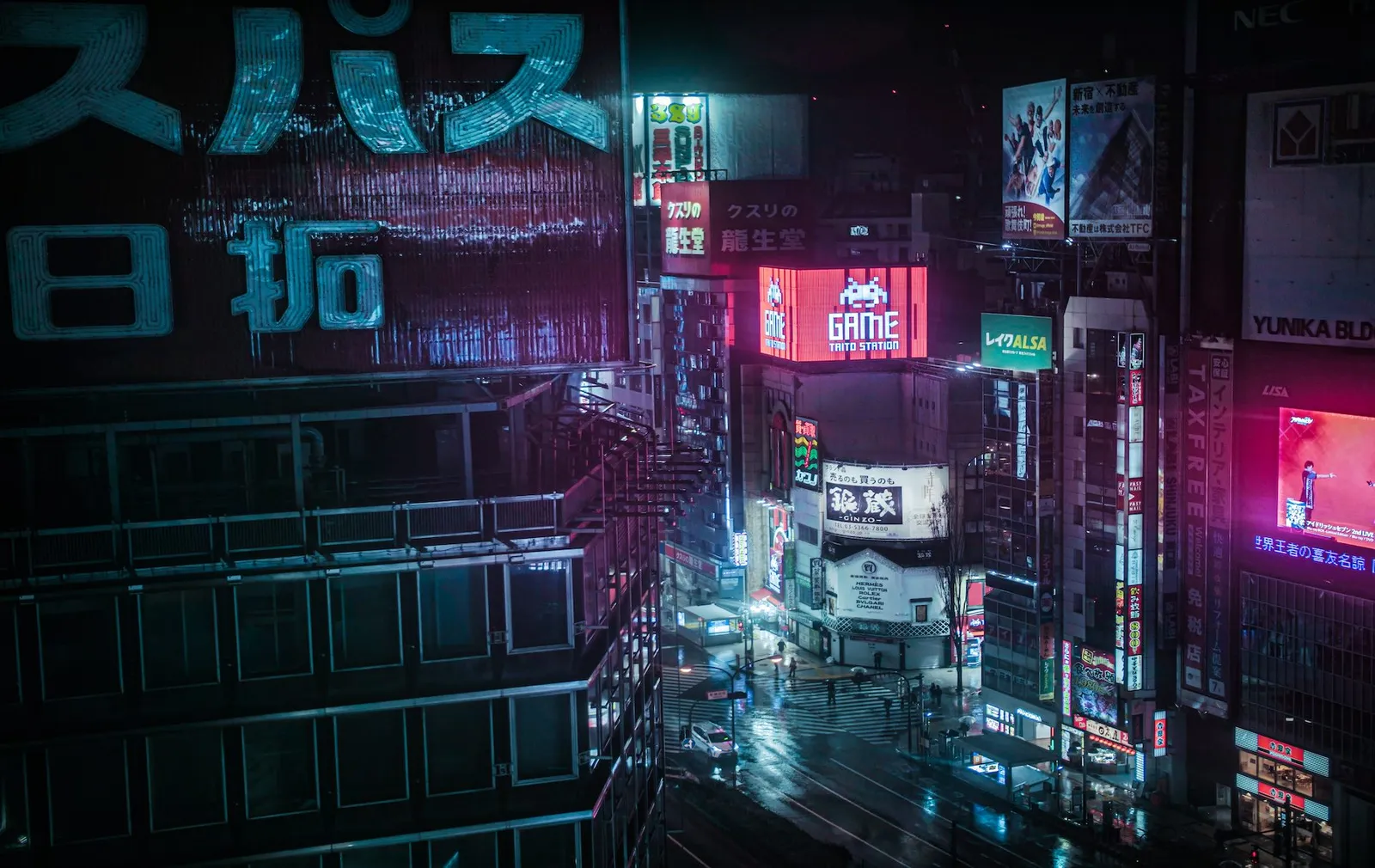 Neon Gallery
Inspired by Blade Runner and the Cyberpunk genre, here you'll find photographs from Chris' travels across Japan. Featuring urban scenes captured at night, the cities include Tokyo, Osaka, Sendai and Kobe.
Explore Japan at Night